31
Dec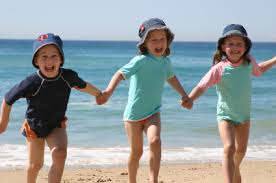 Florida after school programs benefit the lives of children in a number of ways. Like anywhere in the nation, not all parents can be available to their children immediately after they leave school. Some kids have a particular extracurricular activity or two that they are involved in after school which occupies them until their parents can be with them, but others are still searching for how they want to spend their free time and need somewhere to go to feel like they belong. For many, after school programs are the solution.
Florida after school programs for children are recreational. Children attending them will be entertained by a variety of activities, both physical and creative in nature. Some of these activities may include kickball, dodge ball, flag football, tag, hide and seek, drawing, coloring, arts and crafts and pretend time.
In addition to being recreational, Florida after school programs are also educational. Many programs bring in guests who talk to the children about their areas of expertise, wording it in a way that children can understand. Many of these programs have immense success in engaging children with information about the sciences, nature, gardening, cooking and many other subjects.
Children in Florida can also find provision and security in after school programs. These programs commonly offer children a snack, or even a meal in some instances. Many of these children would not receive the same kind of nutritional benefit without their after school program. These programs also offer safety to children who are at risk due to troubled neighborhoods, domestic violence, gang activity, drug use or any other form of malice.
And lastly, Florida children are able to socialize and make friends in after school programs. This is the primary benefit of after school programs in Florida. Children are able to strengthen their social skills and practice building connections in a way that will benefit them their whole lives long. Community building begins at a young age, and children who attend after school programs are gaining a sense of community simply by being there.